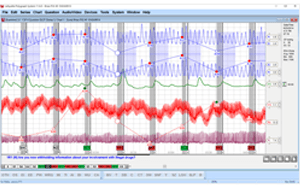 Richard F. Qulia served as a Special Agent of the Federal Bureau of Investigation (FBI) for over 32 years and retired in 2004. Mr. Qulia began his career investigating cases involving Sabotage and Espionage and later transitioned into violent crime matters to include bank robbery, fugitives, kidnapping and extortions. Mr. Qulia graduated as a Forensic Psychophysiologist from the Department of Defense Polygraph Institute in 1998 and has conducted thousands of polygraph examinations nationally and internationally for the FBI, DOD, Criminal Defense Attorneys, Banks, Businesses, Public Defenders and Private individuals.
Mr. Qulia graduated from York College of Pennsylvania in 1971 and began his career with the FBI in September of that year. He graduated from the Department of Defense Polygraph Institute in 1998 as a Forensic Psychophysiologist and has conducted polygraph examinations for the FBI, and after retirement, for the Defense Intelligence Agency.
In addition to working as a Special Agent Investigator for the FBI, Mr. Qulia established himself as an expert in Interview and Interrogation techniques and was responsible for the Polygraph Program for the Knoxville Field Office Division of the FBI. He was awarded "Master Instructor" status by the FBI and is the author of the FBI Training Division publication entitled "High Risk Encounter Techniques". He is an expert witness in "Use of Force" issues.
Mr. Qulia has maintained professional affiliations with the Tennessee Professional Investigators Association, and the Tennessee and Kentucky Polygraph Associations and the American Polygraph Association. He is a member of the FBI Agents Association and the Society of Former Special Agents of the FBI. Mr. QuIia is an active board member of the Farragut West Knox Chamber of Commerce in Farragut, Tennessee.
Mr. Qulia conducts polygraph examinations at the Farragut West Knox Chamber of Commerce Building, located at 11826 Kingston Pike, Farragut, Tennessee 37933 and routinely travels to other locations in eastern Tennessee dependent on the needs of his clients.